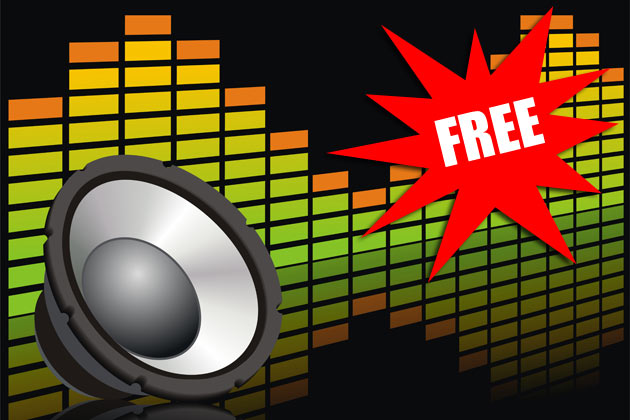 The question "How to download music free?" is among the most frequent ones. Indeed, why pay for songs which can be easily downloaded for free? We'd like to present one of the most efficient and simplest ways to download free music. Just follow the steps below.
Step 1. Download & install Free MP3jam
Visit www.mp3jam.org. Download and install Free MP3jam.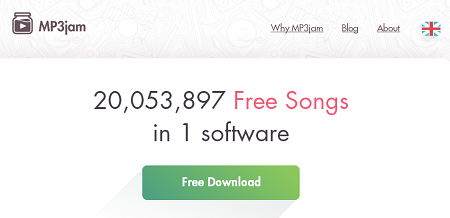 Step 2. Search for a song, artist, album
Run the software. If you look for a particular song, album or artist, just use the search bar to find it.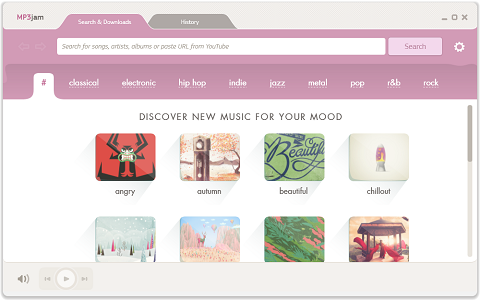 Alternatively, you may browse ready mood or genre playlists to find music up to your liking.
3. Preview a song
Once you found the needed song or album, you may easily preview it by clicking the "Play" button.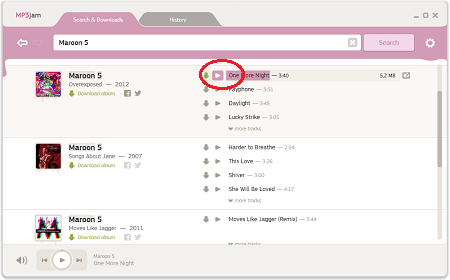 4. Download free music
When you chose a song or an album for download, just click the "Download" button and wait for a bit.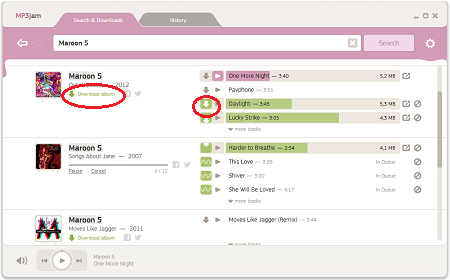 5. Play downloaded songs
Go to the "History" tab: from it you can play music straight in MP3jam or go to the folder with the downloaded tracks to open them with your audio player or send to a device.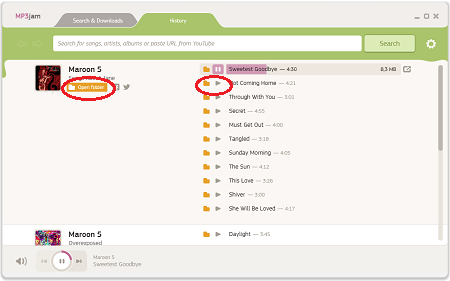 Watch our video "How to download music free" to see MP3jam in action.