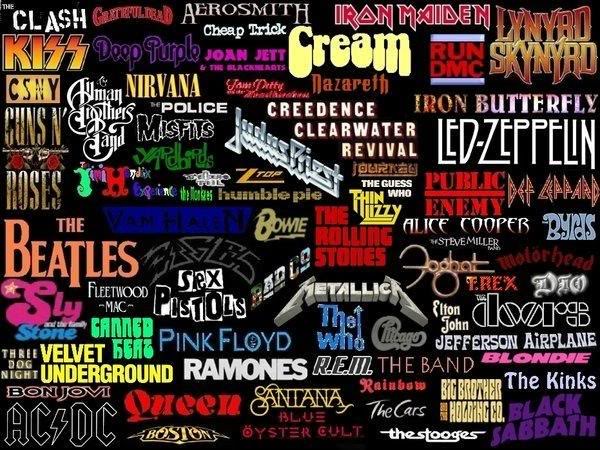 Can't imagine your life without rock music? So you should easily enumerate all popular rock bands since 1950s when rock and roll genre first appeared. Meanwhile, have a look at our roundup of top rock groups of all the time. 
#20 Coldplay
#19 The Who
#18 Deep Purple
#17 The Cure
#16 AC/DC
#15 The Offspring
#14 The Doors
#13 Linkin Park
#12 Red Hot Chili Peppers
#11 Guns 'N' Roses
#10 Aerosmith
#9 U2
#8 Pink Floyd
#7 Radiohead
#6 Led Zeppelin
#5 The Beatles
#4 Metallica
#3 Nirvana
#2 Queen
#1 The Rolling Stones
The chart is determined by a combination of album sales, radio airplay, and degree of continuous popularity.
Don't forget that you can easily find and download any rock songs free with MP3jam.