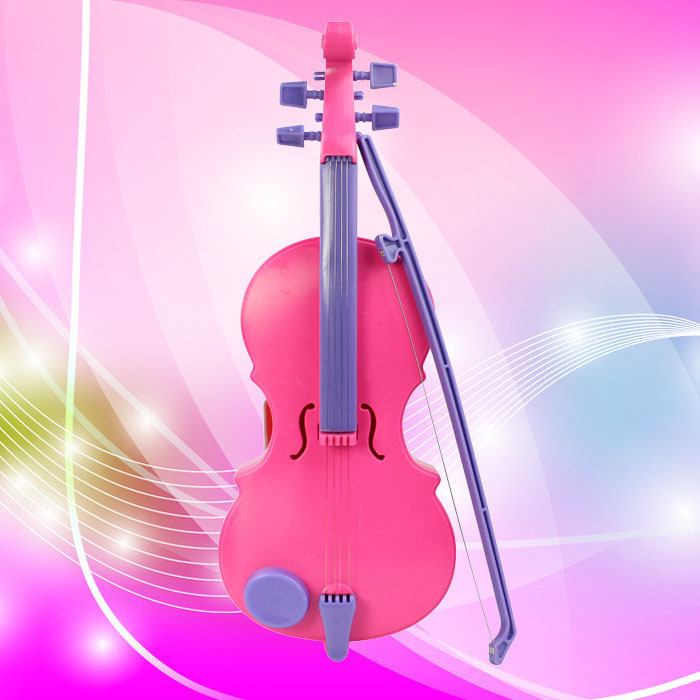 There are dozens of weird and hilarious artists, but even more bizarre are the musical instruments they play. Have a look at our roundup of top 10 craziest-looking and strangest-sounding musical instruments which squeak, croak,  buzz, whine, etc. Read & watch!
#10 Glass "Harmonica"
Invented by Benjamin Franklin, this musical instrument uses a series of glass bowls to produce tunes by means of rubbing wet finger around rims. Sounds very fascinating!
 #9 Theremin
This is the first musical instrument played without being touched. It consists of two radio frequency oscillators and two metal antennas and produces sound when you're waving hands in the air.
#8 12-Neck Guitar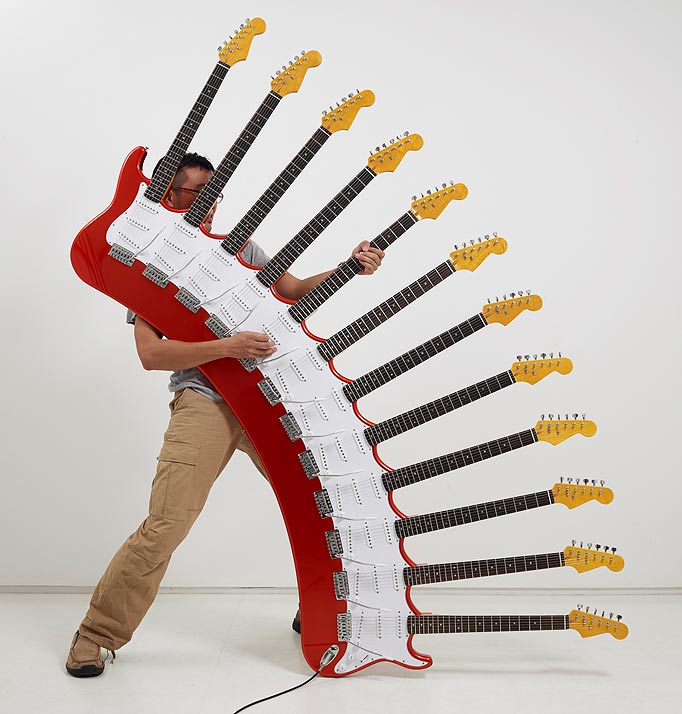 What is the most incredible musical instrument you have ever seen? Maybe, it's 12 neck guitar with 72 strings of pure power. You might need an extra arm or two to fully rock out.
#7 Viennese Vegetable Orchestra
This is not a single instrument, but an entire orchestra. A group of enthusiasts buy vegetables, carve them up, play these instruments in concert and then chop them all up and serve a delicious soup to their audience. So cute!
#6 Musical Saw
Yes, a saw is also used as a musical instrument. The sound it creates is an ethereal tone, very similar to the theremin, or a woman's clear voice.
#5 iPad
It's not a surprise that gadgets are also used to play in music concerts. Have a look at this iPad orchestra, it's very original!
#4 Badgermin
When you put a theremin inside of a dead honey badger, and you've got the Badgermin! The idea of the instrument belongs to David Cranmer, electronic artist and sculptor who has other weird instruments in his collection.
#3 Stalacpipe Organ
This is the world's largest musical instrument. Stalactites located in Virginia, USA produce tones of symphonic quality when electronically tapped by rubber-tipped mallets.
#2 Musical Wege House
A man's home is his castle, and also his instrument. The Wege house, located on Lake Michigan, is a unique house built like some kind of Byzantine harp. Strings wind along the walls and through the halls, allowing family members and their guests to pluck or strum at random.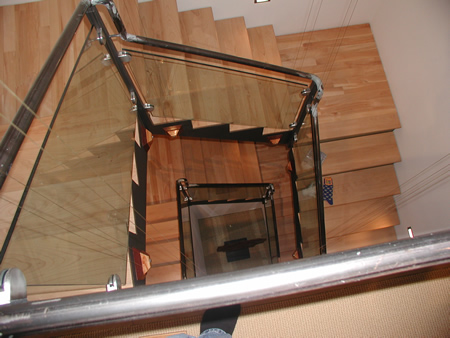 #1 Singing Ringing Tree
Hilltop in Lancashire, England, stands this most unusual musical sculpture – the "tree" comprised of a series of pipes stacked in a spiral fashion. When the wind is blowing a mesmerizing tone echoes through the hillside.