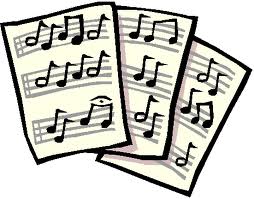 Everyone wants to know lyrics of their favorite songs, so lyrics sites are among most visited ones. Let's figure out where we can find texts of almost any song created. Here is a roundup of top 5 sites of music lyrics.
#1 Lyrics.com
Lyrics.com is a perfect destination for those who are looking for popular and not-so song lyrics online. To find a lyrics, use the search bar on the top. There are also top songs by country presented on the main page. Lyrics pages besides the text also have an embedded video and other songs suggestions. You may sign up in order to submit lyrics, add music to your own playlist and become a fan of your favorite singers and bands. A few ads on Lyrics.com don't spoil the good impression of the website.
#2 YouTube

Every popular song has its lyrics video on YouTube. Just type the word "lyrics" after the song title. The big plus of such videos is that you may use them to sing karaoke, since most videos are done exactly in karaoke style. Still as you watch videos, you have no opportunity to copy the lyrics, print and send via email. To download YouTube music, use our Free MP3jam.
#3 A-Z Lyrics Universe
This is a place where you can find almost any song lyrics. Just use the search bar or alphabet filter to find the needed song text. On lyrics page users can play MP3, email or print lyrics, and even buy a song on Amazon. There is also a nice option to request lyrics if a user can't find it.
#4 Lyrster.com
Another good place to find any song lyrics. The search box will deliver fast and quality results even if you make a spelling mistake or just typed a line from a song. On lyrics page you can also find a video of this song and links to the lyrics of other tracks by this artist. You can vote for a song and leave your comments.
#5 LyricFinder.org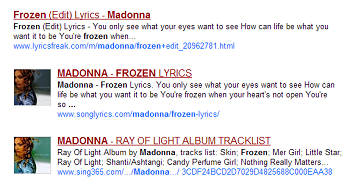 This website works as lyrics resources aggregator. Once you type your query, it shows results from the most popular lyrics sites. It's very handy, since this way you can find almost any song lyrics possible. On main page you can also view top 100 tracks updated weekly.