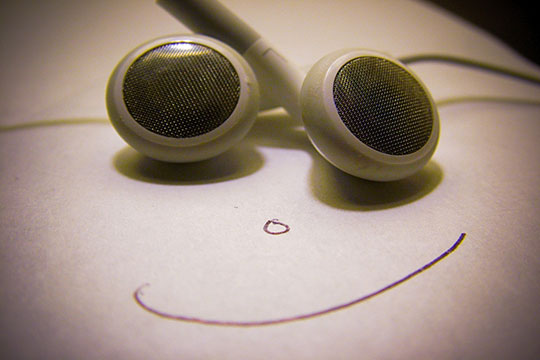 Music can reflect your current mood pretty well. But how to find songs that suit your mood? You may search for top 10 lists on the Internet, ask your friends or use mood hashtags in MP3jam. Just follow the guide below to find best music up to your current mood.
Step 1. Get Free MP3jam
Go to http://www.mp3jam.org, download and install the latest MP3jam version.
Step 2. Find music that fits your mood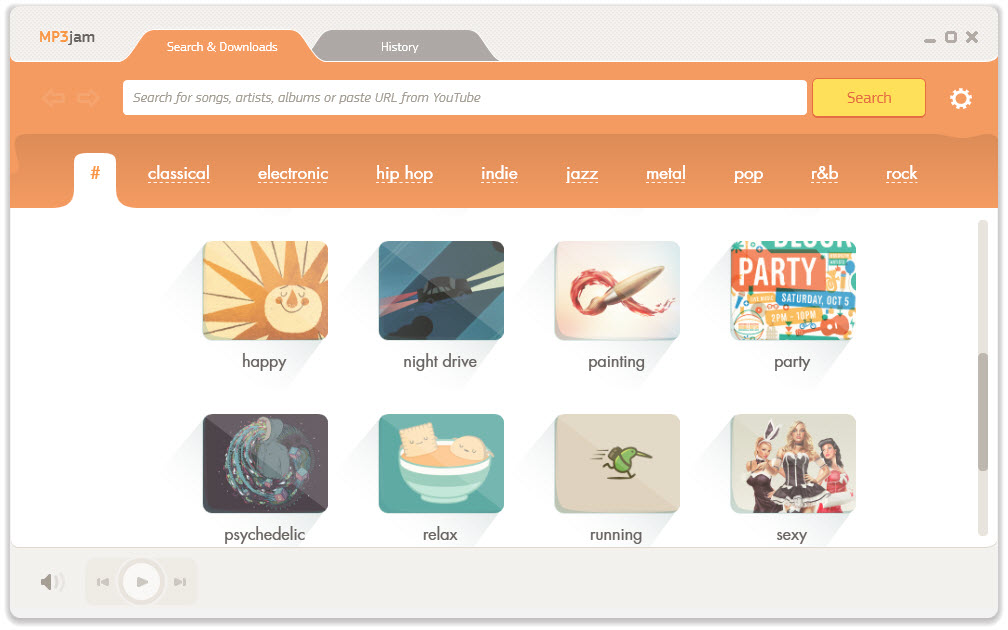 Launch the software and have a look at the start screen (the tab "#"). Here are the most popular mood and action hashtags. If you click tag, you'll see the list of songs relevant to that tag.
The following mood tags are available: #angry, #autumn, #beautiful, #chillout, #dreamy, #energetic, #epic, #erotic, #happy, #party, #psychedelic, #relax, #sad, #sexy, #sleepy, #summer, #romantic, #witty, and many others.
Step 3. Play & download music for your mood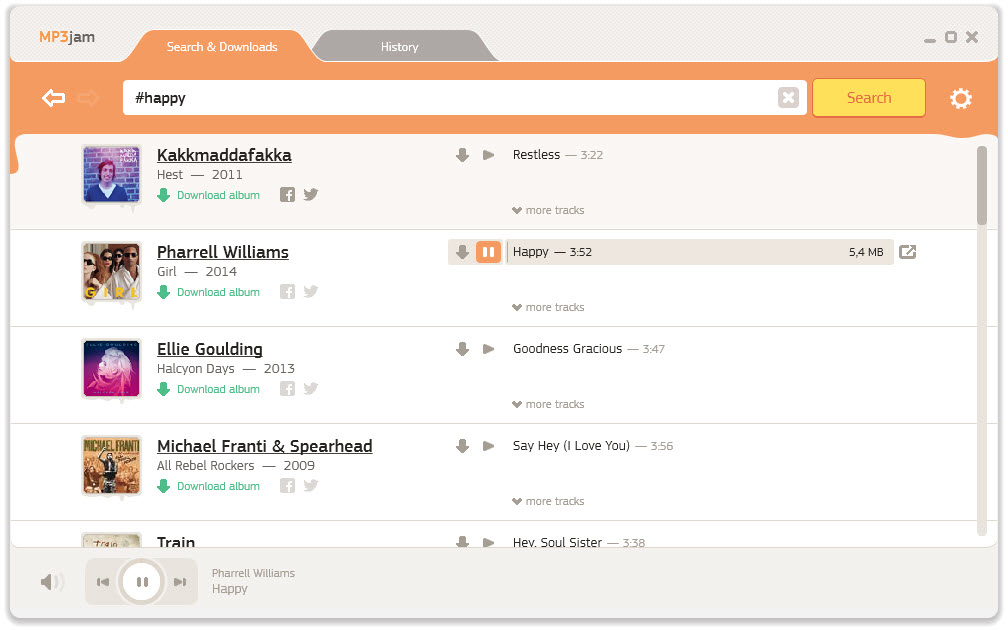 Once found, these songs can be easily played or downloaded. If you liked the artist or album, just click the name and discover more music by this artist.
Good luck!