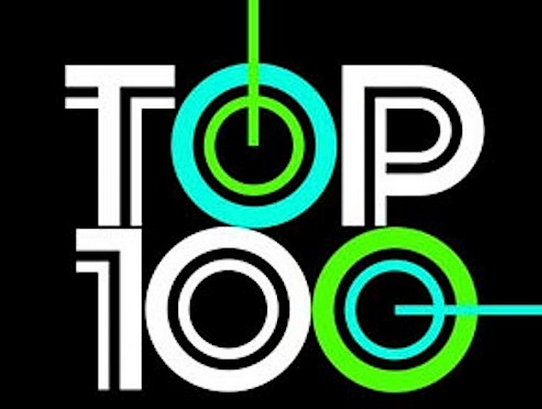 We hope you have already tried Free MP3jam to find and download your favorite music (if not yet, hurry up to install it). Meanwhile, do you know that MP3jam is not only a good MP3 downloader, but a great music discovery tool as well? With it, you can explore top 100 songs right now, best music of the last year, trending songs and much more. And this is possible thanks to Last.fm hashtags support. Try these popular tags to discover new & popular music.
#top100
With #top100 tag, you can play & download 100 most popular songs right now. The chart is updated daily.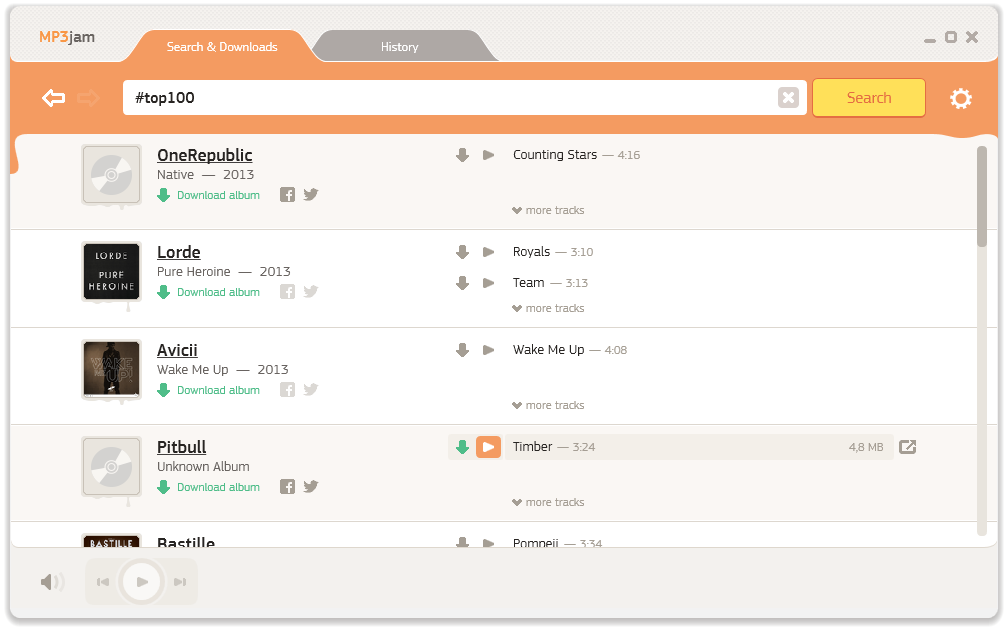 #trend & #hyped
These hashtags let discover new trending songs.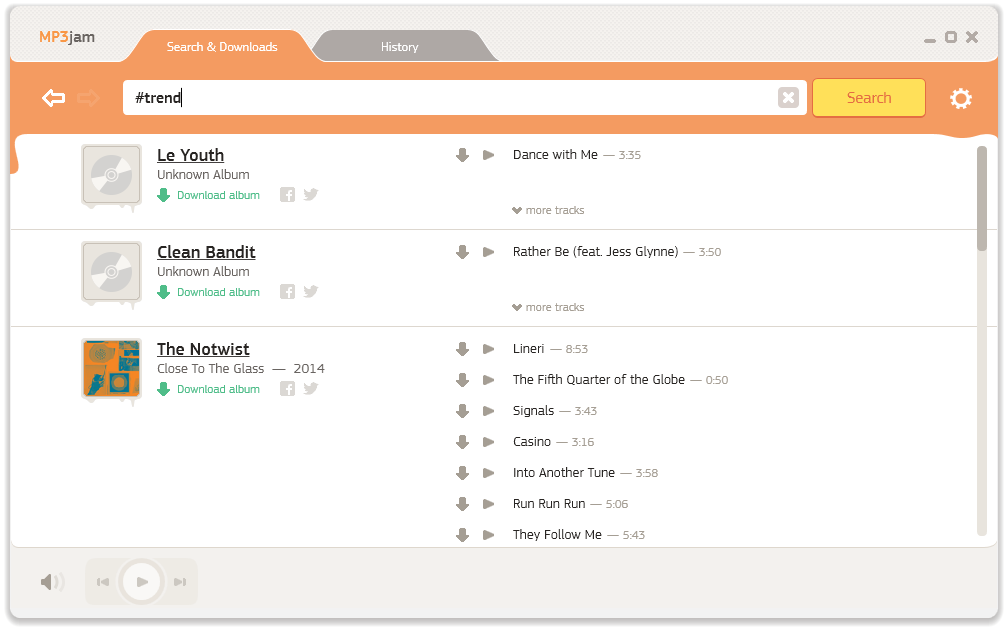 #bestof2013
View top tracks of the previous years with the hashtags: #bestof2013, #bestof2012, #bestof2011, #bestof2010, etc.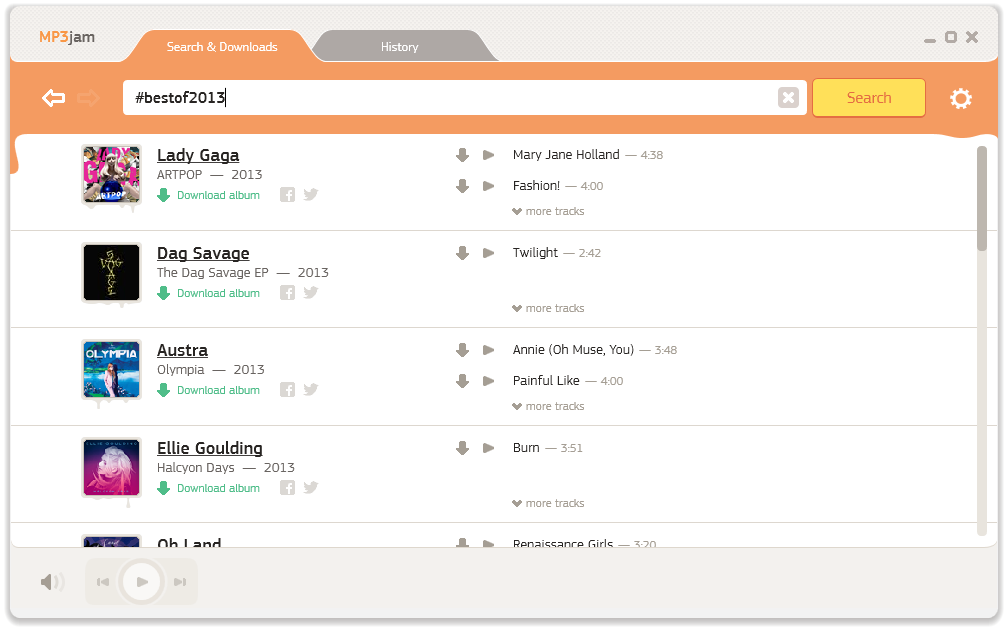 #rock
If you missed genres list on the main window, you may easily try typing #rock, #pop, #indie, #alternative, #jazz, #classical, #electronic, #metal, #punk, #hip-hop, #raggae, #house, #folk, #country, #disco, #lounge, #blues, etc. and get top songs by genre.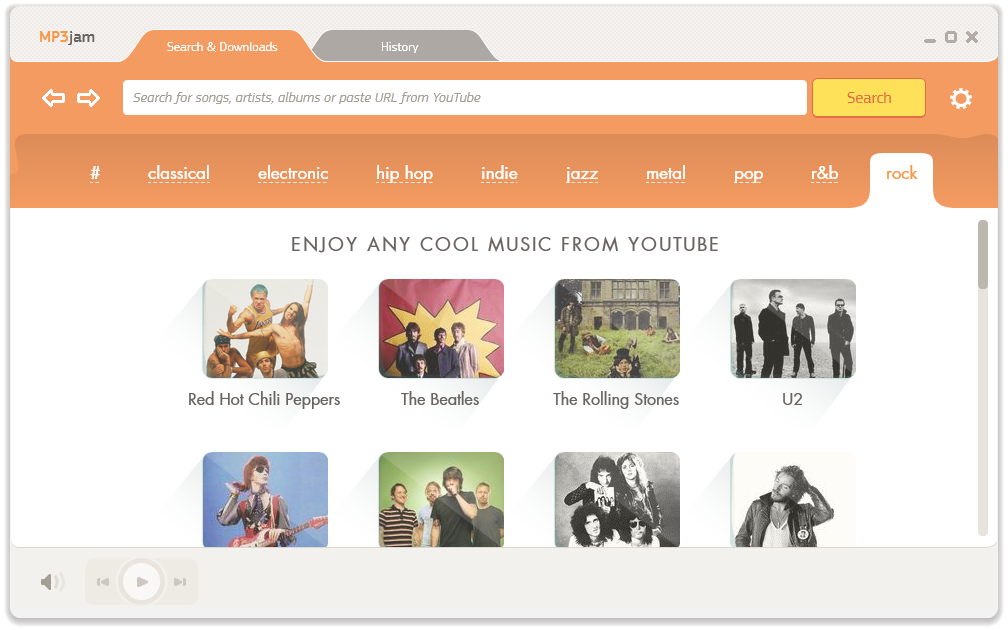 #80s
Find the music you parents loved. You can also use the following hashtags to find music by decades: #60s, #70s, #90s, #00s.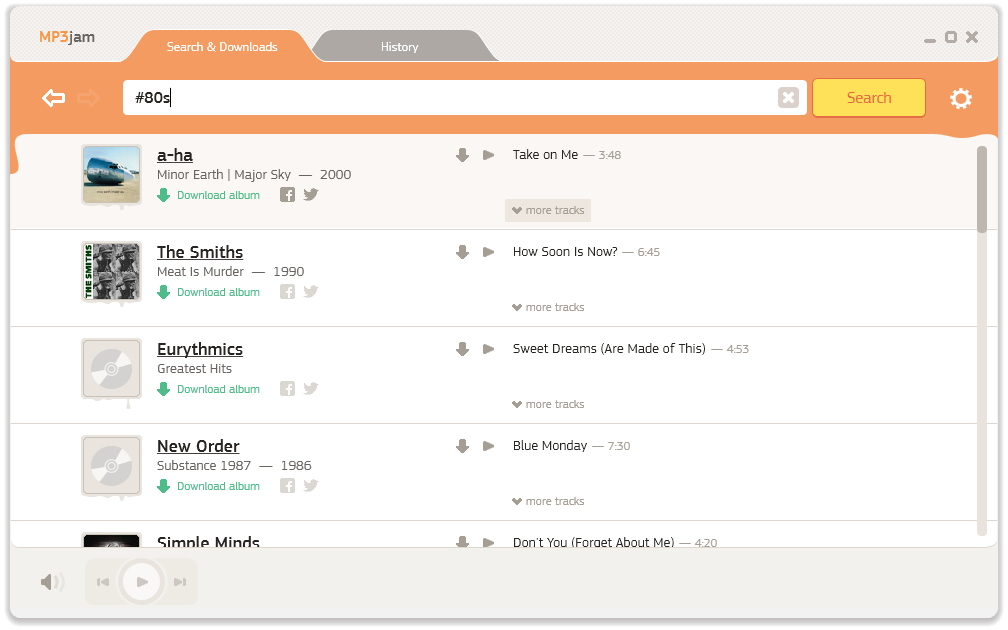 #british
You may also explore best music by country, just use these hashtags: #british, #russian, #french, #finnish, #japanese, #german, #swedish.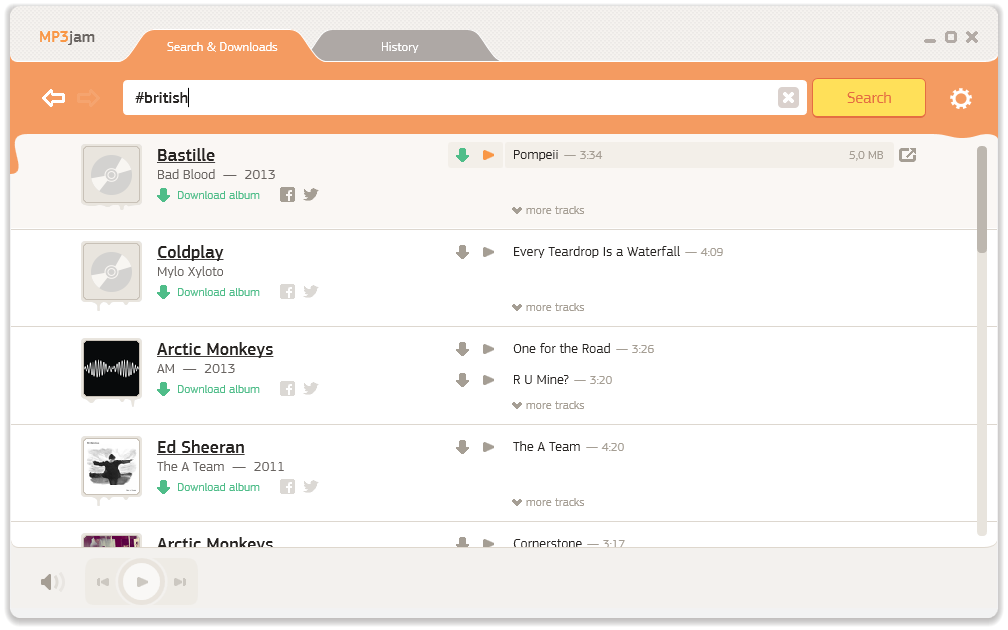 #chillout
Choose music up to your liking depending on your mood. Use the tags: #ambient, #chillout, #epic, #party, #relax, #sexy, #romantic, etc.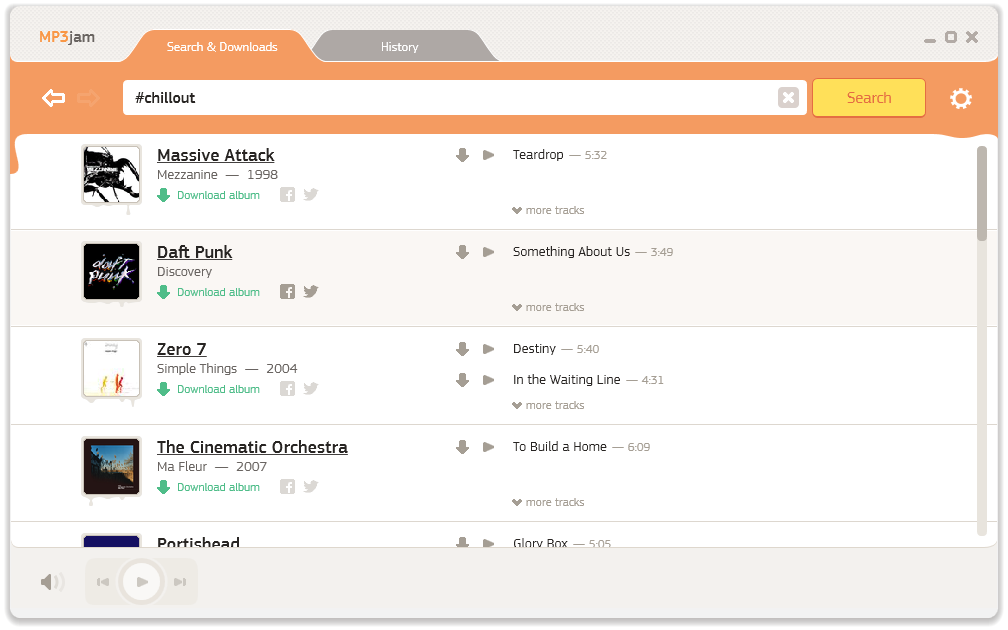 #soundtrack
Discover the hot soundtracks from the recent movies.